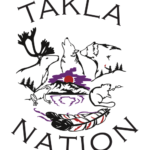 Takla Nation

Location:Takla Landing
DIRECT REPORT:Fire Chief
SUPERVISOR:Jeremiah L.
ABOUT TAKLA FIRST NATION:The traditional territory of the Takla First Nation is in North Central British Columbia and totals approximately 27,250 square kilometers. The territory is a rich environment of lakes, rivers, forests, and mountains, bordered on the west by the Skeena Mountains and on the east by the Rocky Mountains.Takla Nation is an amalgamation of the North Takla Band and the Fort Connelly Band, a union which occurred in 1959. Our traditional lands are the geographic area occupied by our ancestors for community, social, economic, and spiritual purposes. Carrier and Sekani place names exist for every physical feature and place that we occupy. Each name reflects the significance of the feature or site and today provides us with historical information to the rich history and extensive knowledge of our land and our resources.

POSITION OVERVIEW:The development of a new position, "Fire Prevention & Safety Coordinator "will provide an opportunity for a Takla member living in or wanting to live in the community. The individual will be committed to fire prevention and training as well as relief for the Fire Chief. This position will be required to successfully complete several training and professional development programs as well as internal training (Completion of Emergency Response Training programs, Completion of Emergency Support Service training, Completion of Emergency Operations Center, and Coordinator training programs. Completion of OH&S Training and Computer software training.

DUTIES AND RESPONSIBILITIES:

Coordination of Emergency Support Services (ESS) and related activities
Updating of the Fire Safety Systems
Provides support to the Emergency Program Coordinator as required
Records management and day to day administration
Coordinates the Fire Smart program
Performs community home inspections and safety equipment installation
 Business and restaurant safety inspections and installation of safety equipment
Attend the Juvenile Fire Safety Program
Public speaking at community forums, presentations to groups, provincial and/or agencies
Work with the public on fire prevention and safety in the home
Work with the school to educate K to Grade 9 on fire prevention and emergency preparedness
 Research and develop educational materials for the public and schools on fire prevention and emergency preparedness that are age appropriate
Support emergency response activities
Support administration for Emergency Services Department
Assist in developing safety plans for other Departments and Takla Businesses
Provide safety support to other Takla Departments
Perform assessments for home safety and classroom safety inspections
Other duties as assigned by the Fire Chief to support Fire Safety and Emergency Preparedness

KNOWLEDGE AND SKILLS:

  Customer service experience required
  Social media experience and excellent communication skills required
  Public speaking experience required: comfortable speaking to groups in various settings

EXPERIENCE AND EDUCATION REQUIREMENTS:

Minimum Driver License "7 N" required.
Good organization and planning skills with the ability to multi-task
Familiarity with the following will be considered an asset.
Microsoft Office Suite and other standard software
BC Fire Smart Principles
Emergency Management BC
Performing classroom safety assessments and home safety inspections
Risk Management experience
Volunteer Fire Fighter and/or Fire Prevention Officer experience

BENEFITS PACKAGE:At Takla, we value the dedication of our employees, which is why we give so much in return. In addition to Competitive pay, we also offer the following:

Comprehensive Health benefits package with Medical, Dental and Vision coverage.
An employer matched Pension Plan up to 5.5 percent.
Excellent learning and advancement opportunities.
Group RRSP plan.
Opportunities for personal and professional training and development
18 sick days
5 personal days
 $500 Health care spending account per fiscal year.
 Paid time off during Christmas break

Preference will be given to qualified applicants of Indigenous ancestry in any hiring decision as per section 16(1) CHRA.Please declare your indigenous status in your application.
Please submit your completed resume to hr@taklafn.ca.Due to volume of applicants, only qualified chosen candidates will be notified.